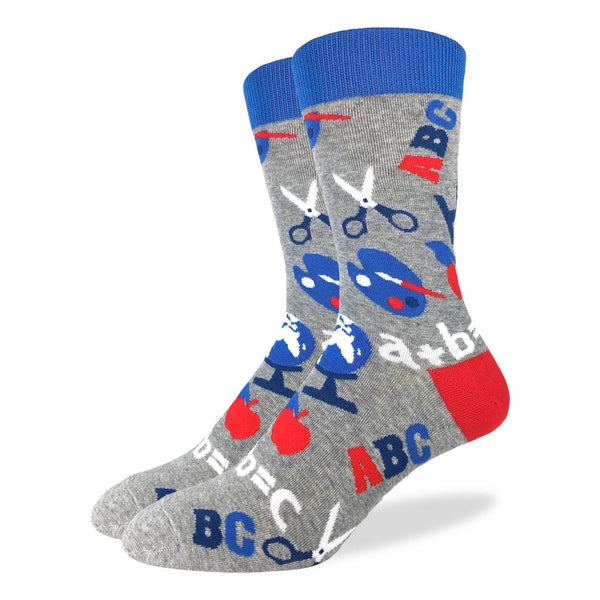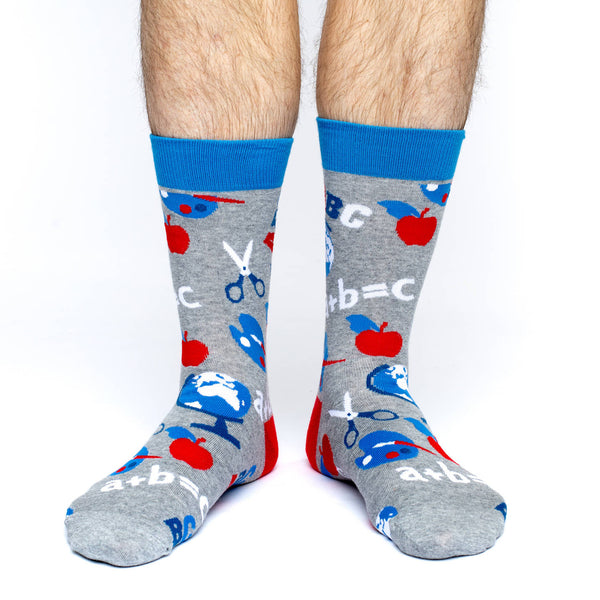 Books, Pencils, and Rulers are a teacher must haves! What better way to show you are a fan of school then by wearing these School Teacher Socks on your feet!
MADE FROM
85% Cotton, 10% Polyester, 5% Spandex
CARE INSTRUCTIONS
Machine wash, cold (30 ℃ / 86 ℉). Do not bleach or iron. To reduce damage and if you're feeling very fancy, line dry. They will last longer if you keep them out of the tumble dryer. Eat well. Exercise. Have an amazing day.


RETURN POLICY
Returns are accepted if items are unwashed and in original condition.
ginal condition.