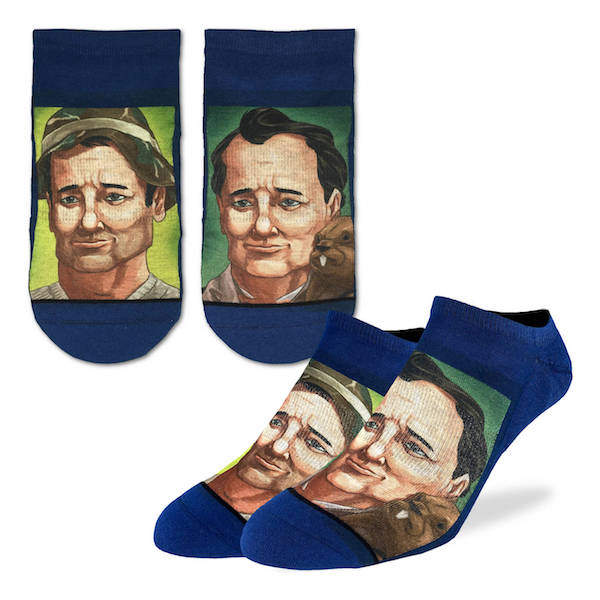 The myth, the man, the icon. Wear the legendary Bill Murray on your new favorite pair of patterned socks to show off your eternal love for The Man himself. Featuring the movies; Groundhog Day, Ghostbusters, Caddyshack, and Life Aquatic with Steve Zissou. Good Luck Sock offers a huge variety of popular, fun, and modern designs. Reinforced heel & toe for better durability and just the right amount of stretch for all-day comfort.
MADE FROM
56% Polyester, 37% Cotton, 5% Elastic, 2% Spandex
CARE INSTRUCTIONS
Machine wash, cold (30 ℃ / 86 ℉). Do not bleach or iron. To reduce damage and if you're feeling very fancy, line dry. They will last longer if you keep them out of the tumble dryer. Eat well. Exercise. Have an amazing day.