Busy Making Bad Decisions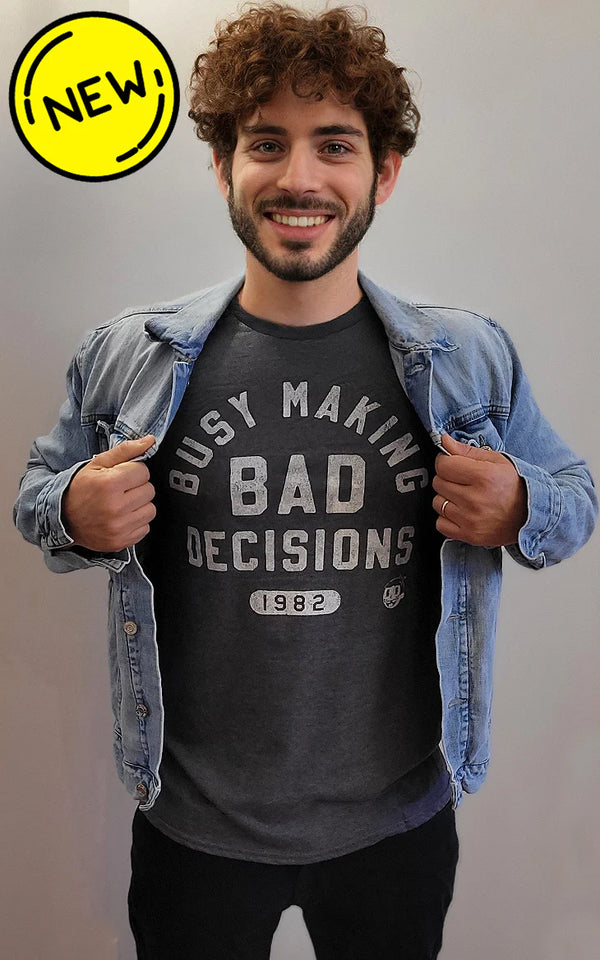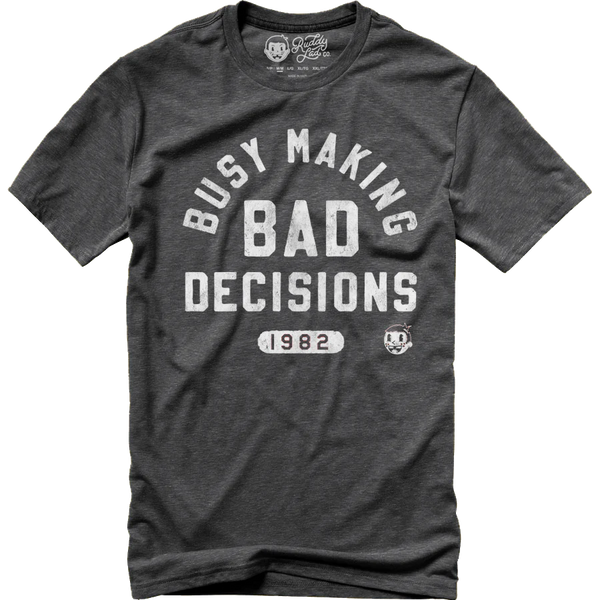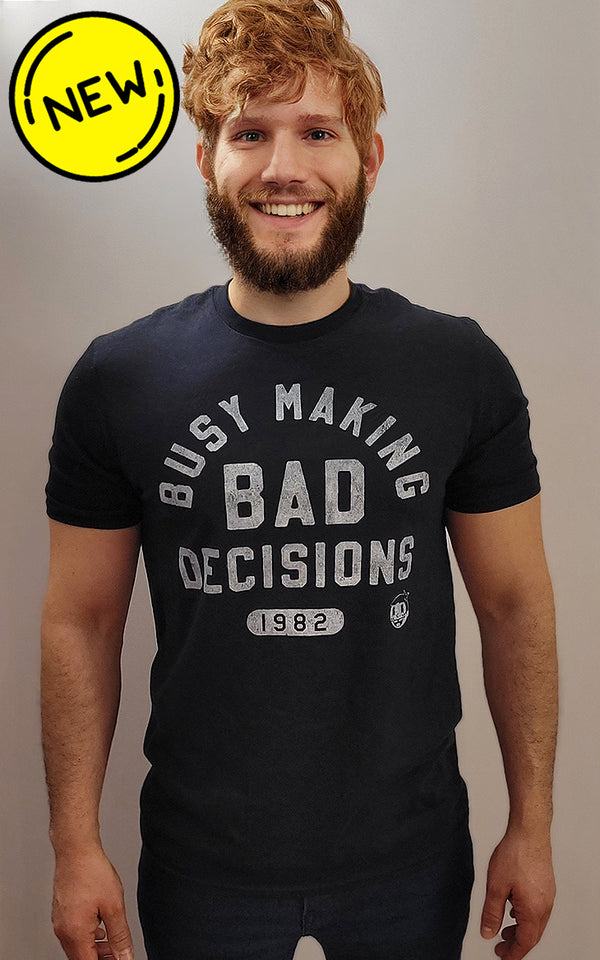 LAAAAADS!!  BUSY MAKING BAD DECISIONS?!  WELL, AT LEAST YOU'LL LOOK GOOD DOING IT.  NOW LET'S KEEP RAISING SOME PROPER MISCHIEF!!
PRODUCT INFO:

Ruddy Lad t-shirts are made with a 65% Cotton and 35% Polyester blend for an amazing and comfortable feel and look.  Each design is beautifully silkscreened with attention to detail and softness to the print.